Hellooooooooooo Best Team Ever!
We hit a huge milestone this month: 100,000 happy customers! This time last year that number was just 60,000!
How did we get here?! How did we do it?!
Good processes! Repeatable! Scaleable!
Curiosity! Why do we do it this way? Does that still make sense?
Humility! We all make mistakes, learn, and improve, everyday!
Gratitude! For each other, and our customers!
—————————————————————————————————————–
If a picture says 1,000 words, a tiktok says 10,000. This happy customer, Alicia, shared just how much she loves NW! And so instead of me writing 10,000 more words, just watch this! You can literally see and feel her happiness.
Every single team used good processes, curiosity, humility, and a dose of gratitude to make 100,000 customer experiences just like Alicia's! This is how each team did it:
Buying and Manufacturing
Sourced great fitting, soft, perfect colors and patterns that fit exactly how she likes!
Styling
Styled fun, cute, fresh, gorgeous outfits that make her happy!
Engineering
The puppet masters behind it all, who quietly and humbly make everything we do for the customer possible.
Warehouse
The pink package, precisely right, perfectly packed, and delivered on time!
Customer Service
Answered her questions so fast, and so clearly! She felt like a good friend was there to help!
—————————————————————————————————————–
CUSTOMER SHOUT OUTS TO EACH TEAM
Here are customers loving what our all-star buying, manufacturing, and styling teams are doing!
—————————————————————————————————————–
When the Warehouse makes sure that pink package shows up perfectly! With the right items, lovingly packed, and shipped on time!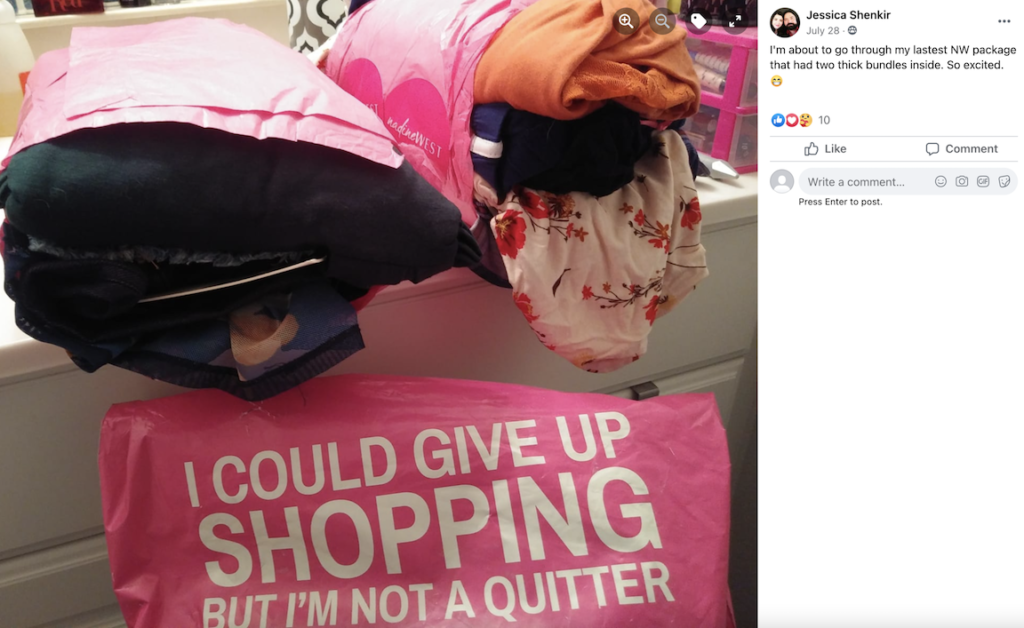 —————————————————————————————————————–
Look what our customers say about our customer service, incredible!
From: Shannon
Support has always been ABOVE satisfactory at Nadine West! The consultants personally respond to my emails/questions within LESS THAN AN HOUR, that is less than ONE hour/60 minutes, EVERY TIME!! The clothes are good quality and are representative of MY PERSONAL STYLE PROFILE; and after every "edit"! I just love y'all! And I hope to be able to reactivate my account very soon!! 🌟❤️🛍🌟👗❤️🌟👚❤️🌟🛍👗🛍🌟❤️
From: Tiffany
Wow! This was my first order and my first interaction with customer service. I am beyond impressed. I'm so glad I changed my delivery presence from once a month to every two weeks. I can't wait to tell my friends!
From: Danielle
Ava has been the best agent I have interacted with hands down. She's responsive, sweet, transparent, helpful and clear in communication. You need like 8 of her for customer support because shes the best! She made me feel like she really cared about resolving my concerns, and just really worked hard to represent the brand well. From one support agent to another, really wonderful experience 💖
From: Pam
Thank you. The outstanding customer service at your Company is what makes you stand out in a crowd. It's refreshing to know Nadine's recognize just how important as too few Companies do. Will keep myself and many others as loyal long term customers because of it. Again, thank you!
—————————————————————————————————————–
Engineering is invisible to the customer, which is the sign of a flawless engineering team.

Despite not getting the facebook shout outs they deserve, our customers feel like this – which is a reflection of your smart, creative, thorough work: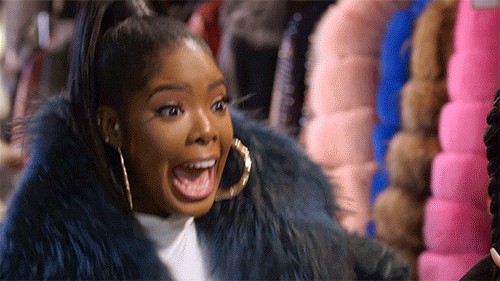 —————————————————————————————————————–
It is a privilege to work with such smart, curious, genuinely nice people. Your daily process obsession leads to incremental, directional progress. Which makes major milestones like 100,000 customers possible.
We feel honored to wake up everyday and collaborate with you.
Thank you from the bottom of our hearts!
Ben
Sidney
Meredith
—————————————————————————————————————–
September Celebrations
Send your greetings to our team members who are celebrating their anniversaries and birthdays this month.
Nadine West Manufacturing Team
Say hello to the newest team in the Nadine West Family, our very own Manufacturing Team!
—————————————————————————————————————–
CATCH UP ON PAST MONTHLY UPDATES