Hello and Happy New Year, everyone! It's time for the first monthly team update of 2022!
—————————————————————————————————————–
IN THIS UPDATE
1. NEW YEAR. NEW YOU. NEW NADINE WEST.
2. HOW WE GOT HERE
3. HOLIDAY FAMILY PHOTO CONTEST
4. DECEMBER AWARDS
5. JANUARY CELEBRATIONS
6. PAST MONTHLY UPDATES
7. THANK YOU TO THE BEST TEAM EVER!
—————————————————————————————————————–
1. NEW YEAR. NEW YOU. NEW NADINE WEST
We've got lots going on for the start of 2022! Probably the biggest news around here is the San Antonio warehouse.
Last month (Dec 2021), Meredith, Danielle, Abby and Laura launched San Antonio into space and, now, this month (Jan 2022), San Antonio is officially in full orbit around the Earth!
Amazingly, after just 6 weeks of recruiting people, the San Antonio team is as big as Austin, if not bigger. Starting soon, San Antonio will be processing 100% of pink packages returns.
(Why move to San Antonio, you ask? We had outgrown Austin and needed more warehouse space and a bigger team.)
So, what's planned for Nadine West in 2022?
The plan is to continue building upon the success we've achieved over the past 8 years. We'll continue adding great people like you to the team, continue adding wonderful customers, and continue improving systems and processes.
And as we expand, we'll continue stay loyal to the operating principles that got us here. (More on that below.)
—————————————————————————————————————–
2. HOW WE GOT HERE
Here are five operating concepts that will guide Nadine West to continued success.
a. We play the long game.
When we started Nadine West 8 years ago, the goal was to build a special company — a company that was built-to-last a long, long time. We felt that too many startups pursued rapid, unsustainable, and unprofitable growth just to get as big as possible as fast as possible, at any cost.
Instead, we believe that growing Nadine West is like planting a fruit tree. Give the sapling tree delicate care and regular watering and it will eventually grow deep roots and strong branches to yield fruit for years to come.
Thus, we play the long game by investing in great people and great processes.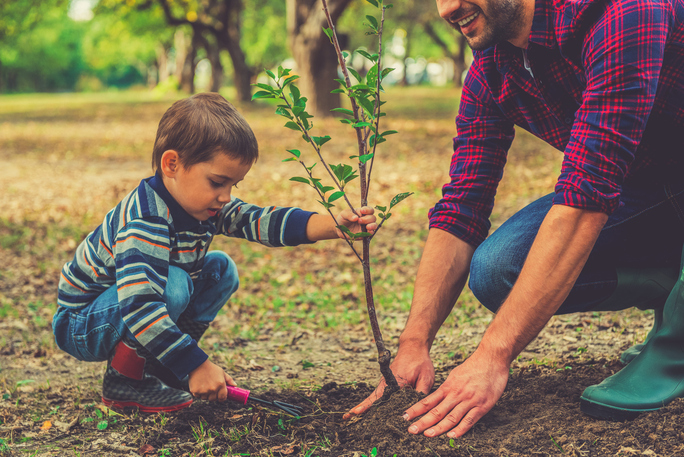 b. We solve problems by asking, "why" again and again to get to the root cause.
c. We hit our goals by focusing on process.

At Nadine West, we believe our long-term success is determined by our ability to build (and follow) great processes.
Focus on the process and the result will take care of itself. If we're not happy with the results, we don't just try harder but, instead, we understand the process that led to those results and then we design a better process.
We may not necessarily hit our goals all the time, but it's not a failure if the missed goal leads to improved processes.
d. We stay humble and we always keep learning.
As talented as everyone is, what really makes each of you special is the humility that drives your enthusiasm to get better. I see this everyday when I watch your Basecamp activity.
The reason why humility is so valuable is because humble people possess a secret weapon called "The Growth Mindset".
e. We prioritize deep work.
Occasionally, someone joins Nadine West and wonders, where are all the meetings and phone calls? And why aren't we on Slack?
Since day one, we have been a believer in the power of Deep Work. To do deep work means to focus your time and energy, like a laser, on The One Thing to create real impact (as opposed to "shallow work", which is more like a light bulb, shining low intensity light in every direction.) Yes, shallow work is necessary for getting things done, but deep work is what really moves the needle.
At Nadine West, we nurture deep work by limiting interruptions, by keeping meetings short and focused, by learning to write effectively in Basecamp, and by respecting each others' time.
Freedom from incessant Slack notifications, endless email threads, and inefficient Zoom calls means that we are able to move the needle more with less effort. It also means a calmer work environment (instead of long, stressful work days) and more time to develop better processes (instead of constantly putting out fires.)
—————————————————————————————————————–
3. HOLIDAY FAMILY PHOTO CONTEST
At Nadine West, one of the reasons we focus so much on efficiency is so that we don't need to put in long hours so we can spend quality time with our loved ones. Check out some of the holiday family pictures shared by our online teams.
—————————————————————————————————————–
4. DECEMBER AWARDS
Congratulations to the top performers from our Customer Service and Styling teams for the month of December!!
—————————————————————————————————————–
5. JANUARY CELEBRATIONS
Send your best wishes to our team members who are celebrating their birthdays and anniversaries this month.
—————————————————————————————————————–
6. PAST MONTHLY UPDATES
—————————————————————————————————————–
7. THANK YOU TO THE BEST TEAM EVER!
We are forever grateful for your dedication, intelligence, process obsession, and desire to learn. It's because of you that we have the best team in the history of the universe!
Cheers to 2022 and exciting times ahead! We're so proud of everyone!
Meredith
Sidney
Ben