Hello…to the most intelligent and most talented team in the history of teams, in this and all other universes. I hope this message finds you well.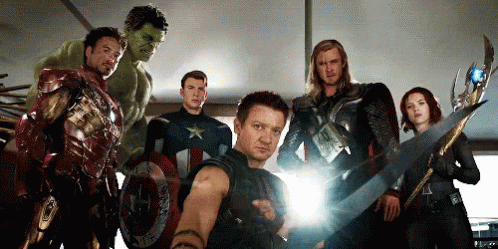 It's time for our September 2020 team update.
——————————————————————————————————————–
IN THIS UPDATE
WELCOME TO NADINE WEST AND THE NADINE WEST WAY
SEPTEMBER CELEBRATIONS
JUMPING AHEAD TO CHRISTMAS
PAST TEAM UPDATES
FEEDBACK ALWAYS WELCOME
——————————————————————————————————————–
1. WELCOME TO NADINE WEST AND THE NADINE WEST WAY
We have some new members on the team, so let me quickly review a few tenets of The Nadine West Way.
Our mission is to deliver happiness to the everyday woman. Nadine West is lucky to have such an amazing team to deliver on that promise.
You are all at your most amazing when you a) focus on deep work, b) focus on building good systems, and c) focus on customer happiness.
a. Deep Work: we avoid interrupting each other; we prioritize long periods of time for deep work, on important things; we prioritize those tasks that really move the needle; we avoid useless meeting; if we do all of this, there's never a need to burn ourselves out
b. Focus on Systems: we focus on systems and trust that results will take care of themselves; instead of treating the symptoms, we chase down the root cause; we create permanent solutions; extra loud shout-out to Stephanie for redesigning our warehouse returns systems, which gave an immediate hyper-drive turbo-boost to returns numbers
c. Customer Happiness: Nadine West succeeds only because our customers love us as much as we love them; so far, we have the best customer ratings in the space, so keep on doing what you're doing
——————————————————————————————————————–
From our team blog. Happy birthday and happy anniversary to all our Sept peeps!!
3. YES, CHRISTMAS SEASON ALREADY

Also from our team blog. Sascha says that the Philippines traditionally starts celebrating Xmas in September. I'm ready!! 🌲
——————————————————————————————————————–
4. PAST TEAM UPDATES
——————————————————————————————————————–
5. FEEDBACK ALWAYS WELCOME
Sidney and I (and all your team leads) are still learning on the job, every day. Sidney and I have made so many silly mistakes over the past 6 years, one day we will compile them into a book called "Best of Nadine West Fails!!"
We all make mistakes, but what matters is that we remain open to self-improvement and seek feedback from others on how we can do better.
If you have any suggestions for your team leads, please let them know. If you have any suggestions for me or for Sidney, please don't be shy about pinging us on Basecamp and letting us know what you think.
Thank you so much for being the best team ever! <3